Welcome to the Petaluma Arts Center Volunteer Program
We are excited about developing a new and improved Volunteer Program here at Petaluma Arts Center.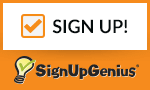 Would you like to help out at the Members' Exhibition?
We have opportunities to help with the reception, and other events.
If you don't see what you want please contact Virginia at 707-762-5600 x 101
We also have volunteer positions available for  the following:
Front Desk
Data Entry
Web Management
Public Relations
Events
Hospitality
Office Support
Many of you are already enthusiastic art lovers, artists and teachers who are committed to creating support programs for all levels of interest including; fine art and craft exhibitions, after school programs, workshops and art classes for kids and adults and much more.   In choosing PAC you will have the opportunity to participate in promoting awareness, appreciation and expression of the cultural arts for Petaluma and southern Sonoma County.
There are many ways you can contribute your time and talents to support our mission. We are committed to creating a work environment that is supportive, appreciative, and rewarding. Regardless of the amount of time you are able to dedicate, please know your efforts as a volunteer make a difference in our organization and in the communities we serve.
Volunteers are the heart of our organization and we could not have accomplished all we have since 1989 without volunteers like you. We look forward to working with you in the future.
Please check back often as we build this new page where you will find: current volunteer opportunities, a new volunteer handbook, photos and much more.
Warmest Regards,
Virginia May, Director
What is success? To laugh often and much; To win the respect of intelligent people and the affection of children; To earn the appreciation of honest critics and endure the betrayal of false friends; To appreciate beauty; To find the best in others; To leave the world a bit better, whether by a healthy child, a garden patch, or a redeemed social condition;
To know even one life has breathed easier because you have lived; This is to have succeeded.

(Ralph Waldo Emerson)